BarCamp Ho 2012
featured five user-generated breakout sessions, namely, reversing the trend of poor Basic Education Certificate Examination (BECE) performance, environmental sanitation, risk management in entrepreneurship, using technology to solve problems and drama as an educational tool. In the "BECE session" led by
Joel Degue
, I was privileged to confer with
Anne Amuzu
,
Maximus Ametorgoh
,
Edward Tagoe
,
Elvis Bomasah
,
Kwabena Akuamoah-Boateng
, among others, on why BECE performance is at such a low ebb and what we can do about it.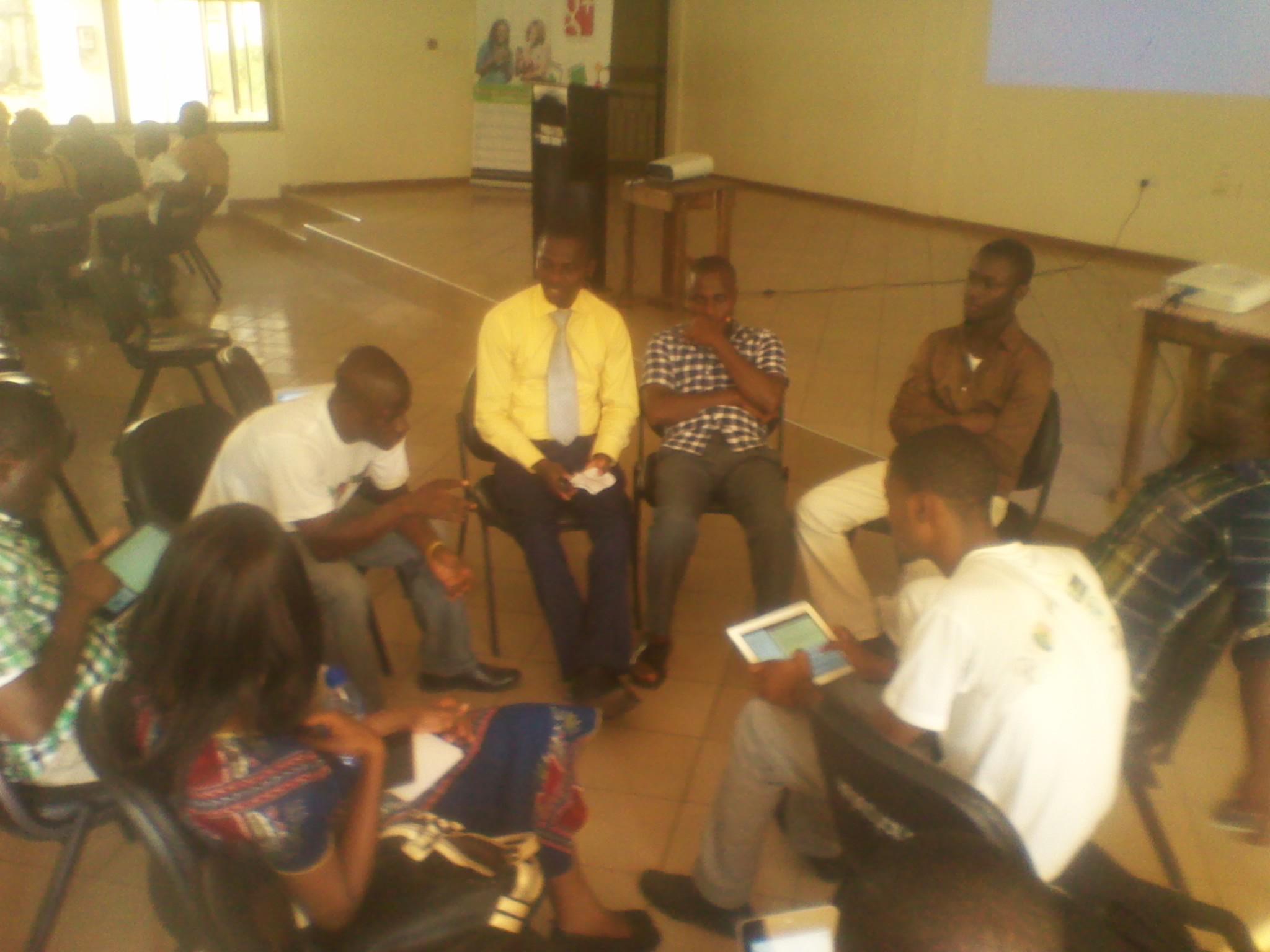 Discussing the declining rate of BECE performance at #bcho
Joel previously digested the
declining academic performance at the basic level in the Volta region
on modernghana.com. In his piece, he noted that
"According to some records, the last decade alone saw over 3,669,138 BECE candidates sitting for that exam. Out of that figure 1,562,270 of them failed to make the required grades for progression to any of the secondary, technical and vocational schools."
With such an damning statistic staring us at the face we proceeded to dig at the issue.
So, what are the causes of poor academic performance at the BECE level?
Poor school infrastucure contributes to poor BECE performance. Source: one.org
Lack of dedicated teachers- most teachers are not qualified or do not have passion for the job
There is a big question mark over content. There is a disconnect between what's in the syllabus and the realities of the 21st century.
Presentation styles are not engaging. There is too much of instruction rather than discussion. Other formats of presenting information eg. audiovisual are missing. There is also lack of practicality in school work.
Parental apathy- some parents do little to ensure that their children stay in school and monitor their performance .
Lack of quality school infrastructure
Lack of motivation to study as other endeavours seem to be more rewarding and societal values keep changing.
How can the situation be improved?
Review school content to meet the realities of immediate environment of students
Incorporate games into teaching and learning
Use pictures and videos and not just text to communicate to learners.
Promote use of local languages especially in lower primary
Pressurise leaders to overhaul the system
We resolved to pressure the Ghana Education Service (GES), through the mass media, to take a look at restructuring basic school education in light of the poor outcomes and impracticability of the knowledge obtained. That said, I personally think the time is right to take a look at alternative modes of learning, such as use of mobile devices (
m-learning
) to bring the spark back into basic education and improve BECE performance.