Human's continuous quest to unravel the secrets of the universe is running full throttle with the successful landing of the space rover, Curiosity on Mars. Curiosity's mission is simple, to see whether the red planet has ever supported life, even microbial forms. The news of its landing generated great excitement all over the web, challenging the popularity of even the olympic games.
CNN asks
whether Curiosity will finally open up martian frontier.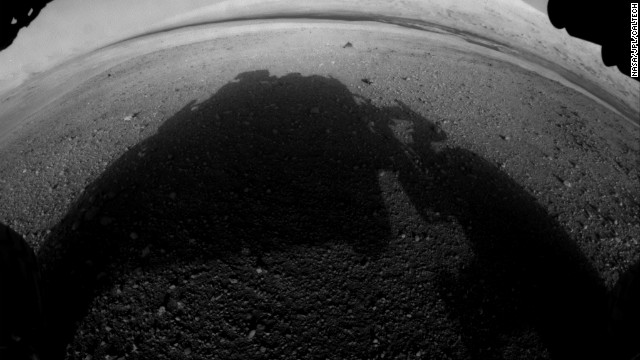 One of the first images captured by Curiosity. Source: CNN.com
What was most interesting to note, however are reports that among the many NASA engineers and scientists, was a Ghanaian, Dr Ashitey Trebi-Ollennu.
Dr Trebi-Ollenu Source: http://www-robotics.jpl.nasa.gov
Place of Birth: Accra, Ghana
Education: B.Eng. in Avionics, University of London, 1991; Ph.D. in Control Systems Engineering, Cranfield University, U.K., 1996.
Profession: Multi-disciplinary Engineer
Research Interests: Planetary Rovers, Adjustable Autonomy, Mechatronics, System of Systems, Manipulation. Planetary Rover Operations, Multiple Mobile Robots, Reconfigurable Robots, Man-machine Interaction.
Other activities: Motivational Talks, Robotics Workshops
A look at
Dr Trebi-Ollenu's page
at the Jet Propulsion Lab (JPL) website reveals his membership of the Mars Exploration Rover Operations Team. He was a member of both Spirit and Opportunity teams. What is not clear as of now is his direct involvement in Curiosity. This news is very inspiring, to say the least. Dr Trebi-Ollenu's is a great example for young Ghanaian science students. Another notable Ghanaian scientist doing great work with the US National Aeronautics and Space Administration (
NASA
) is
Dr Ave Kludze
.